Just had time for a quick 20 minute hunt as night was coming on quickly. I decided to search near the farmhouse (17th cent.) this time round, and I quickly found a George VI penny from 1938 -- I love the green patina they get! Next I found a modern coin spill: 2 pound coin (not too shabby - pays for the bus fare at least!) a 10p and a penny. The oldest coin in the spill was 2001, and all the coins were at about 9 inches under lawn, so they might have been lost in 2001 or slightly thereafter. I also found a flat button.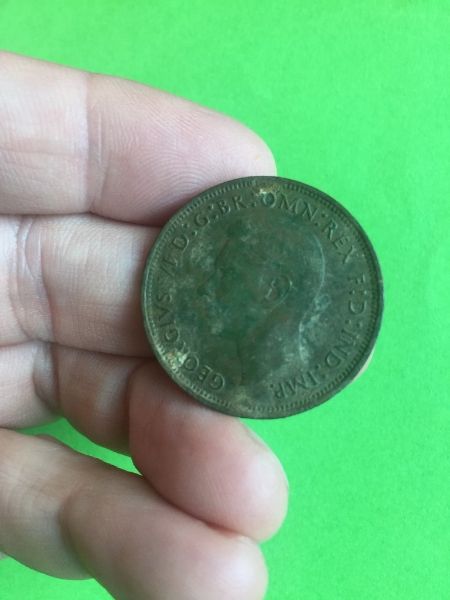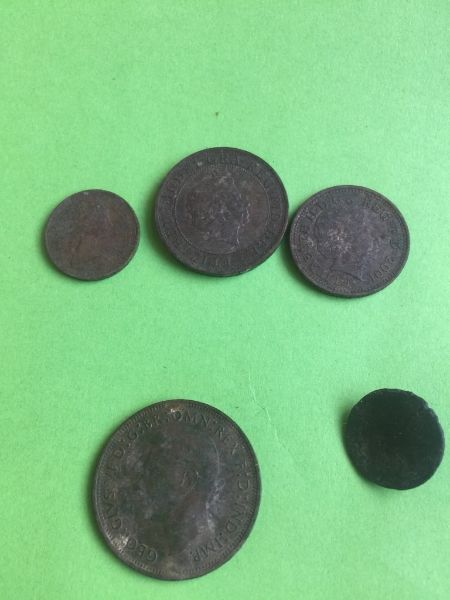 I look forward to trying the Deus version 4 update on Tuesday. I'll keep you posted!
Meanwhile, NC detectorists, prospectors, and treasure hunters: let's build up this amazing site that adambomb has set up. We all belong to the big forums, and they are great, but I think there is value too in having an intimate place where we can go to talk as NC searchers. Tell your local friends, and please pop by from time to time to share your finds and (mis)adventures!